About The Jerrys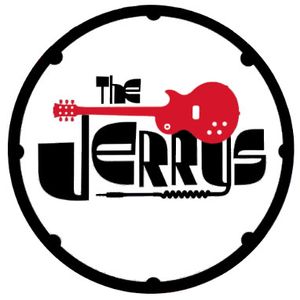 The Jerrys play British-influenced guitar pop written by Jerry Schwartz, who also plays, sings, and produces their music. In addition to playing multiple instruments, Schwartz gets by with a little help from his musical friends when recording and performing live, with Robert Porché and Jim Losby contributing most to the band's sound. Since releasing their debut album in 2001, The Jerrys have released fresh music on a regular basis.
From lighthearted CD/song titles (Jerryrigged, "I Even Love You More Than Elizabeth Hurley," The Wind Cries Jerrys) to trebly instrumentals ("Telepop," "Just Looking," "Love Thang") to songs with pop culture references in the lyrics (Ulysses, Gene Krupa, Ann Taylor), The Jerrys keep things interesting. While Schwartz obviously prefers power pop, he also writes smoother songs that sound more Mersey-like. Listeners have compared The Jerrys to Boyce and Hart, The Who, Matthew Sweet, and The Shoes.
Ready or Not, the band's first studio album since Let's Groove, will be released on May 4, 2022. The album's first single, "Alicia," was released on February 9, and a 007-inspired second single, "Love Me Now and Leave Me Never," followed on March 23. Get ready for a new album from The Jerrys!